VMworld Barcelona: Verslag van dag 4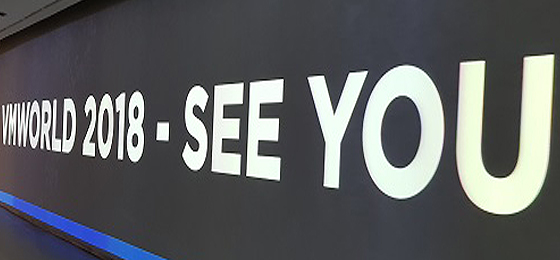 Vandaag was het al weer de laatste dag van de VMworld. Geen keynote vandaag, maar wel de meest interessante breakout sessies van de week. Tevens hebben wij een RedLogic pop-up booth geopend.
Breakout sessies
Vandaag hebben wij uitsluitend goede breakout sessies gezien, vol met zeer waardevolle content. De volgende sessies raden wij zeker aan om eens terug te kijken via Youtube:
vCenter server 6.5 deepdive and troubleshooting
NSX design – Reference design for SDDC with NSX and vSphere (part 1 & part 2)
VMware cloud on AWS: an architectural and operational deep dive
A closer look at vSAN networking design and configuration considerations
Solutions Exchange
De Solutions Exchange sloot vandaag al vroeg, vandaar dat wij er weinig tijd hebben kunnen doorbrengen. RedLogic heeft op de VMworld zelfs even een RedLogic pop-up booth geopend, dit om te kijken of het ook iets voor ons zou zijn (zie foto). De witte keycords met RedLogic logo waren binnen no-time verdeeld onder de bezoekers van onze stand. Rond 14:30 uur haastten alle medewerkers zich om naar het vliegveld te gaan, binnen 45 minuten waren de meeste stands dan ook al compleet afgebroken. Vanavond vliegt het RedLogic team weer terug naar Nederland.