Stroomstoring; ultiem disaster of ultieme test?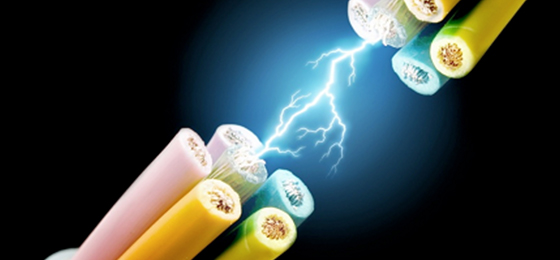 Terwijl voor veel mensen in de regio Amsterdam de wekker vanmorgen niet af ging vanwege een stroomstoring was het voor een aantal medewerkers van RedLogic juist extra vroeg dag. Een heel datacenter zonder stroom is (normaal gezien) toch een ultiem disaster?
Stroomstoring datacenter Amsterdam
Door storing in een hoogspanningsverdeelstation aan de Hemweg in Amsterdam zat Amsterdam, en een deel van de omliggende regio, zonder stroom. Een van de datacenters, welke wij beheren, is gesitueerd op loopafstand van dit hoogspanningsverdeelstation.
Hoewel in eerste instantie de noodstroomvoorziening het overnam viel na 50 minuten toch de gehele stroomvoorziening weg. Op dat moment gingen bij RedLogic alle toeters en bellen af en hebben we direct groot opgeschaald.
Ultiem Disaster
In onze Software-Defined DataCenter referentiearchitectuur is als ultiem disaster het complete verlies van een datacenter gedefinieerd. Hiervoor hebben wij uiteraard veel voorzorgsmaatregelen genomen. Zo virtualiseerden wij de servers en het netwerk. De storagelaag is niet alleen gevirtualiseerd, maar ook gerepliceerd naar een ander datacenter.
Dit maakte het mogelijk dat de gehele productie-omgeving automatisch ging herstarten in een andere datacenter, in de regio Utrecht. Binnen een kwartiertje waren alle 900 productieservers weer operationeel. Wij blij en ook onze klanten blij.
Works as designed
Nu is dit niet een van de dingen welke we op regelmatige basis kunnen testen. Het is daarom goed te zien dat wanneer deze ultieme verstoring zich onverhoopt toch voordoet, alles werkt zoals we het hebben ontworpen.
Op dit moment zijn wij bezig met de restanten van deze stroomstoring. Voedingen van een firewall, switch, DWDM apparatuur en een ESX host hebben een vermoedelijke spanningspiek niet overleefd. Er zullen dus nog wat componenten worden vervangen.
Single Points of Failure
Deze verstoring drukt iedereen weer met de neus op de feiten. Er zijn altijd Single Points of Failure, maar met een goed doordacht ontwerp kun je deze tackelen. Wanneer je voor al je data vertrouwd op één datacenterlocatie dan loop je bewust risico's.
Referentie-architectuur
De RedLogic referentie-architectuur is om deze reden gebaseerd op een metro-datacenterontwerp. Wil je aan de hand van deze case eens van gedachten wisselen over de risico's welke uw organisatie loopt neem dan contact met ons op. Wij plannen dan samen, op korte termijn, een whiteboardsessie.