RedLogic presenteert VCF op Infosecurity 2019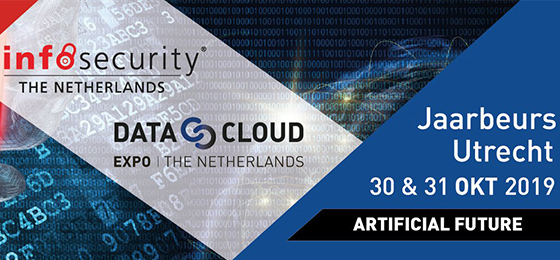 Net zoals vorige jaren is RedLogic aanwezig op de Infosecurity 2019. De beurs vindt plaats op 30 en 31 oktober in de Jaarbeurs Utrecht. RedLogicans Menno en Robert delen hun kennis en expertise over VMware Cloud Foundation (VCF) en de route naar Hybrid Cloud. Op 30 oktober om 13:00 in Theater 02 kunnen geïnteresseerden leren wat VCF inhoudt en wat erbij komt kijken om dit te ontwerpen en implementeren.
Van nul tot SDDC
Menno en Robert zijn de afgelopen maanden bezig geweest met het ontwerpen, uitrollen en in gebruik nemen van een nieuwe VCF infrastructuur. Hier is een boekwerk aan ontwerpdocumenten uitgekomen, samen met een heleboel leerzame momenten. Omdat niemand het wiel opnieuw wilt uitvinden komen tijdens deze presentatie op de Infosecurity vooral de 'lessons learned' naar voren. Wat kan wel en wat kan niet. Het gehele VCF project komt in vogelvlucht voorbij. Van requirement tot deployment, dit om iedereen zo snel mogelijk naar deze Hybrid Cloud infrastructuur te krijgen.
Ben jij erbij?
Er zijn nog een beperkt aantal plaatsen vrij, dus schrijf je snel in. Mediapartner Computable stelt Theater 02 in de Jaarbeurs ter beschikking (30 oktober, 13.00 uur).
Over de Infosecurity
De Infosecurity wordt gehouden in combinatie met de Data & Cloud Expo. Het is dé Nederlandse vakbeurs op het gebied van IT-security, datamanagement en cloud computing voor IT-managers en IT-professionals. Er zijn circa 150 exposanten en er worden meer dan 100 vakinhoudelijke sessies gegeven. Het event brengt je up to speed over de laatste ontwikkelingen op het gebied van o.a. Cyber Security, Cloud Computing en Datacenter & Infrastructure Optimisation. Ook Data Science & Management, Digital Transformation, IT Service Management & Control and Privacy, Governance & Risk Management komen aan de orde.