4 nominaties VMware Partner Awards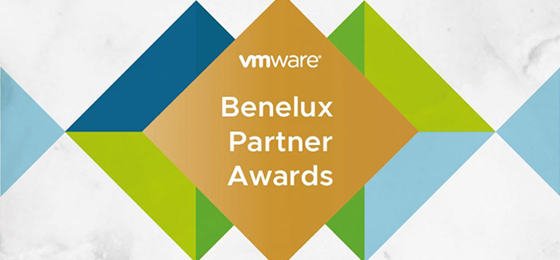 Nemen wij vandaag een VMware Partner Award mee naar huis? Jaarlijks reikt VMware de felbegeerde Partner Awards uit. Een zevental awards worden toegekend aan partners die zich het jaar ervoor op bijzondere wijze hebben onderscheiden. Vanmiddag wordt tijdens het Partner Award-event duidelijk wie de gelukkigen zijn.
VMware Partner Awards
VMware: "Het afgelopen jaar was wederom een mooi jaar, mede dankzij onze partners. Zo hebben we een aantal succesvolle projecten afgerond en slagen we er steeds meer in onze (gezamenlijke) klanten centraal te stellen en te helpen bij hun business-uitdagingen. We willen daarom onze partners opnieuw en expliciet bedanken voor de samenwerking. En dat doen we tijdens ons jaarlijkse VMware Partner Award-event! Samen kijken we terug op de successen van het afgelopen jaar en vooruit naar de toekomst: wat willen, en kunnen we samen nog meer bereiken? En op de kortere termijn: wie winnen de Partner Awards?"
Nominaties
Met RedLogic zijn wij genomineerd in 4 (van de 7) categorieën.
• Most Promising Partner of the Year
• Best Partner Success Story
• Most Committed Partner of the Year
• En… onze Alexander is genomineerd voor Partner Personality of the Year
Met deze 4 nominaties op zak, hopen wij uiteraard een award mee naar huis te mogen nemen.
VMware Partner Event
Eventlocatie Mereveld, nabij Utrecht, vormt het toneel van dit event. Op 13 februari komen vele VMware partners bijeen voor dit jaarlijkse event. De middag staat in het teken van het VMware Cloud Provider Program (VCPP) en er wordt alvast een tipje van de sluier opgelicht m.b.t. de VMware EMPOWER 2020 Europe. Uiteraard is RedLogic ook van de partij tijdens dit evenement in april in Lissabon. Ter afsluiting wordt het glas geheven op het succesvol afsluiten van het vorig jaar en het goed beginnen van het nieuwe jaar. Met als hoogtepunt het uitreiken van de Partner Awards!